Life in Bonn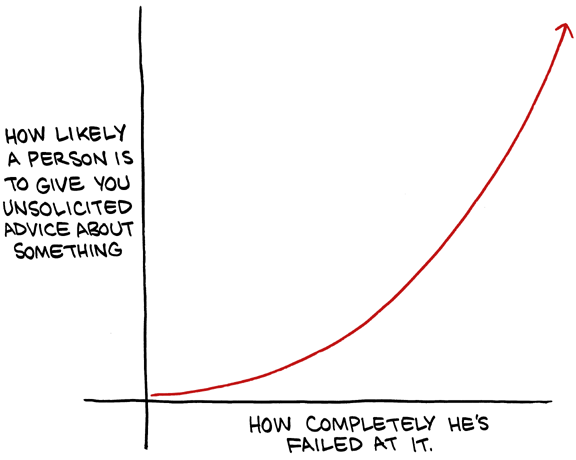 The general theme of this page.
On this page, I have collected some information and advice regarding the Master's programme in Mathematics at the University of Bonn, in the hope that it may prove useful to (prospective) (international) Master students.
Disclaimer: the contents of this page are in part subjective, based upon my own experience in Bonn. Take my advice at your own risk. Some parts may be outdated or obsolete. In particular, this page was mostly written prior to the COVID-19 pandemic.
If you notice anything wrong on or missing from this page, please let me know. If you have a question not answered on this page, and think I may be able to provide an answer, feel free to reach out.
Application
Follow the instructions here. If you get accepted to the Master programme, Mrs Bingel of the Bonn International Graduate School (BIGS) will be in touch, giving you all the information you need to get started with your life in Bonn.
Funding and expenses
In a nutshell: you will need to take care of this yourself. Below are a few options I know of. Note that most of them will only provide funding for 4 semesters.
DAAD scholarship:

The application procedure is rather lengthy, with an early deadline (maybe in November), then a personal interview sometime in the spring, so you will need to get started on this way earlier than on the application to the university itself. The monthly stipend provided is around 800€, and it may also cover other costs, such as part of the rent. I've been told that they may even extend the funding over the regular 4 semesters; as in Bonn it is far from uncommon for Master students to complete their studies in 5 or even 6 semesters, this sounds especially good. If you missed the application deadline and failed to get another scholarship, you may still apply for it a year later. Bear in mind that the application interviews are held in the applicant's home country.

BIGS Two-Year Qualifying Scholarship:

there is no separate application process: when one applies to the Master programme, they automatically forward the application to the BIGS. They will let you know if you got the scholarship at the same time as they confirm your acceptance to the Master programme. Only a few people get funded each year. The monthly stipend is 800€. Toward the end of the first year (around May), scholarship holders must write a short report on their progress so far, and submit their grades from the exams to the BIGS. This is mostly a formality: the BIGS just wants to make sure that the student is making progress and they are not just pouring money down the drain.
If you speak German, check out this list.

BAföG:

if all else fails, there is always BAföG, short for Bundesausbildungsförderungsgesetz (federal higher education funding law). This is a funding possibility open to all Germans, thus to all EU citizens, and even non-EU citizens. The amount of money one gets is dependent on their life situation but not on their grades: the aim is to fund everyone, not just those with exceptional performance. This means that one has to enter a lot of background information, including detailed accounts of one's personal wealth and how much money one's parents make. Since the system is designed for Germans, this may actually be of advantage to someone coming from a country with lower wages. This is, however, not a scholarship: half the money is an interest-free loan which one has to pay back in the years after finishing their education. I'm given to understand that applying to BAföG is quite a hassle. One can apply at any time, but it takes a while for the paperwork to be processed. Apparently the application can be completed online. If you speak German, you might want to check out this website: they calculate how much funding BAföG would provide to you.
Most of the people I know do not work during the Master programme. For some, this is because their scholarship bars them from doing so, but I believe the main reason is that the studies are demanding enough that one has little time and energy left. I definitely don't recommend getting a job in the first semester unless you are absolutely sure that you can manage.
There are a few things you will definitely need to pay for:
See also BIGS's estimate on the cost of living in Bonn.
Accommodation
Like in most German cities, there is a housing shortage in Bonn, with market prices on the rise. University housing offers a relatively cheap alternative to this.
After your acceptance to the Master programme, Mrs Bingel of the BIGS will get in touch. At some point, she will enquire whether you would like to get a place in a university dorm. If you say yes, she will do the application on your behalf so that you don't get lost in the labirinth of bureaucracy. It is very likely that she can secure a dorm room for you in the vicinity of the Mathematics Centre. (Most math students get placed in Endenicher Allee 17, right across the street from the Math Centre.)
You will, however, have no influence over where you will be housed. In fact, you will not even be shown your future room before signing the contract. If this worries you, you can just show up at the dorm and ask the janitor if you could take a look.
Standards of university dorms vary. You will have your own room with a bed, wardrobe, desk and shelves. Bathrooms and kitchen are usually shared with others; most rooms have a sink in them though. All utilities are included in the rent, and high-speed internet access is also provided. Shared washing machines are also available, although I should point out that for me, this was by far the most disgusting element of living in a dorm.
The contract you sign with the university housing agency will be by default for 24 months. There is, of course, a way to cancel the contract early. Also if you need to stay longer you can apply for an extension of at most 12 more months, which will likely be granted. It is also possible to move to a different university dorm, or to a different room in the same dorm, depending on the availability of empty rooms.
If you choose to get a room or a flat on the market, you should leave yourself enough time to do this before the semester starts. Some owners quite understandably prefer to rent to people with a steady job and salary instead of lowly Master students, and for as long a renting period as possible. (This is why Erasmus students have an especially hard time finding a place to live.) Contract cancellation time is usually at least three months due to taxing reasons.
Travel
Short distance travel
Your student ID allows you to use all public transport within the state of North Rhine-Westphalia with the exception of express trains. In more explicit terms, the ID is valid for all buses, trams, S-Bahn, and RB and RE trains, and not valid for IC, EC, ICE.
Furthermore, in the VRS area, which comprises of Bonn, Köln, and the nearby towns and villages, you may take another passenger with you every day after 19.00 and on weekends and public holidays.
In Bonn, there is hardly any ticket inspection happening (I've never seen a ticket inspector), so if you happen to have left your student ID at home, you will probably be fine. On trains, however, ticket inspections are more common.
If you are a first year student and the semester hasn't officially begun yet, you cannot use your student ID for travelling yet. It's ironic: this is the last time in Bonn you will have free time, and you can't use it to explore the region.
Long distance travel
To get to the airport Köln/Bonn, you may take the bus SB60 from Hauptbahnhof. You will need to purchase a ticket for this: the express bus fee is 3,10 € (if you don't have a student ID, you also need to pay for a bus ticket, making a total of 3,10 € + 5,30 € = 8,40 €). The journey takes about 30 minutes, depending on traffic on the Autobahn. Another way to get to the airport is taking the train RB27 from Bonn-Beuel. This is free of charge with a student ID; the journey takes 20 minutes. If your flight arrives late at night, be sure to check for options to get back to Bonn. Neither the bus nor the train service is available all night.
You can also consider flying to/from Düsseldorf airport; the RE5 will get you there from Bonn in about an hour. Another large airport hub is Frankfurt, but that's a bit further away, and you will need to pay for an express train ticket. On the other hand, taking the train in the picturesque Rhein valley is priceless.
If you're anything like me, you prefer trains to planes. Luckily there are several long distance trains stopping at Bonn Hbf. When planning your journey, also check out trains from/to Köln Hbf and Siegburg/Bonn Bf.
University facilities and campus
Most institutes of the Faculty of Mathematics and Natural Sciences are located in the Poppelsdorf district. There are several university dorms, libraries and a mensa here as well, forming a campus. Note that discrete math classes take place in the Arithmeum, which is not located in Poppelsdorf.
The main building of the Mathematics Centre is Endenicher Allee 60, containing the math library, some seminar rooms, and faculty offices. In the whole building, eduroam connection is rather fragile. Behind the main building there is also a smaller building, the Annex, with a few more seminar rooms, a computer room, and the student union (Fachschaft) offices. It is mostly exercise sessions and seminars that are held in Endenicher Allee 60, as well as advanced courses with only a few students.
About 5 minutes from here is Wegelerstraße 10, which is where most lectures are held. There are three lecture halls, located on the first floor (I'm indexing from zero): the großer Hörsaal (large lecture hall), kleiner Hörsaal (small lecture hall), and Zeichensaal (drawing hall). All of these are terribly inconvenient to have lectures in. Some lectures are also held in the newly built lecture halls of Endenicher Allee 19, although these are mostly for Bachelor students.
Across the street from Endenicher Allee 60 is the dorm most math students are housed at, next to which you will find the Mensa. They serve lunch from 11:30 to 14:30, and there is also a café open till 16:00. If you don't mind the noise, this is a good place to study together (or alone). There have been attempts from students to have longer opening hours, but these have been unsuccessful so far.
The math library has a great collection of books and journals, and offers a quiet place to study. Unfortunately it has a limited capacity, and as exams approach it gets increasingly difficult to find a spot. The library also offers free printing, and you may even bind your freshly printed document in room 2c. Use this service with responsibility, and don't send large files with tons of pictures to the printer in the middle of the day if you don't want everyone around to hate you. Keys to the lockers outside can be obtained at the front desk in exchange for some form of ID (a student ID or library card will do). Keys are required to be returned by the end of the day. One of the head librarians regularly checks this, and will send you increasingly stern e-mails if you do not comply. As an ultima ratio, she may even use a master key to open your locker and take your stuff. It is worth noting though that this is as far as she can go. In other words, there are no real repercussions to not returning a locker key. Check out the math library's website for more info; I especially recommend that you read the page detailing directions to the library.
If you don't need textbooks but need a place to study, check out the MNL library in Nußallee. The ground floor is optimal for group work. The library is open till midnight; while there have been some pushing for a 24/7 library, that seems unlikely to happen in the near future.
Most campus buildings have eduroam so you don't need to solely rely upon mobile data. This is a guide to setting up eduroam.
Non-academic administrative stuff
Rundfunkbeitrag
Every denizen of Germany is required to pay a contribution towards the public broadcasting company. A few weeks after registering as a resident of Bonn, you will receive a letter imploring you to do so. A priori this costs about 105€ per half a year (you may choose to pay it monthly, quarterly, biannually or yearly). However, this so-called Rundfunkbeitrag only needs to be paid by one person in each household. Therefore if you live in a shared flat (Wohngemeinschaft), you and your flatmates may share the cost. Even if you live in a dorm, you may try to find people with whom you can, at least officially, report to live together in a joint household so as to reduce the costs. This practice is not scrictly legal, but I'm given to understand that actually no one gets persecuted for this.
Courses
The aim of this section is to cover some of the rules laid out in the official Examination Regulations. In case of doubt, consult the official documents or contact Dr Kiesel at the BaMa Office (she is really helpful).
BASIS and planning ahead
BASIS is the web interface of university administration. You will use it to get information on courses and to register for exams. It is not the most convenient site to navigate. You will be able to log in only after receiving your student ID.
The list of courses planned for next term goes online on 15 July and 15 January, and can be viewed without a user account. For the summer term 2020, courses can be found here. Note that this list is subject to change.
Moreover, the list in itself won't necessarily help you to plan ahead since it only features course titles and the lecturer's name. Some lecturers will post a syllabus on their website, and even if they don't, most of them will reply to a polite email enquiring about the planned content of the course. However, the Bonn standard is that students should visit as many lectures as they can in the first few weeks of the lecture period and then decide which courses they wish to follow. In some cases, mostly with Advanced and Selected Topics, the first lecture will be used to give an outline.
Beware that some of the courses are not actually aimed at Master students, even if they are announced as such. This may mean that a lecture is aimed at PhD students, and especially interested Master students may be able to follow it, or it may be about something completely new in the field, with the audience even including professors. The same goes for seminars: some of them are actually research seminars for the respective departments.
There is little way of knowing what courses will be offered in the upcoming semesters. Some core modules are regularly offered, see the table below, or consult the Module Handbook for more details. However, with Advanced and Selected Topics as well as Graduate Seminars it is impossible to plan ahead (this also has to do with the fact that many of these courses are held by MPIM researchers who are in Bonn only for a short while, and therefore are just presenting what they think is interesting instead of following some grand plan of the university).
| Winter term | Summer term | Winter term | Summer term |
| --- | --- | --- | --- |
| Topology I | Topology II | Algebraic Topology I | Algebraic Topology II |
| | Algebra I | Algebra II | |
| | | Algebraic Geometry I | Algebraic Geometry II |
Lecture courses, graduate courses, foundations, seminars and all that
There is a lot of terminology here. First and foremost, CP stands for credit points in the Bologna system. You may also consult the rather unhelpful Module Handbook.
Foundations (9 CP):

these are advanced level Bachelor and entry level Master courses at the same time. These are offered to Bachelor students (typically in their third year) as well as Master students, and are usually held in English. They consist of two lectures per week as well as exercise sessions.

Graduate courses (5, 6, 7 or 9 CP):

non-foundation courses.

Lecture courses (5, 7 or 9 CP):

courses involving a lecturer giving lectures (duh!), with or without exercise sessions. It makes more sense to say what aren't lecture courses: seminars and labs. A

graduate lecture course

is a lecture course that is a graduate course. (I feel like achieved the level of definitions used on nlab.)

Seminars (6 CP):

there is one talk every week given by one of the participants. The topics are determined in advance and each speaker needs to prepare for their talk on their own.

Advanced Topics (7 CP):

graduate courses with two lectures per week and without exercise sessions.

Selected Topics (5 CP):

graduate courses with one lecture per week and without exercise sessions. While the name might suggest that there is a discernable difference between the sorts of topics covered by Advanced and Selected Topics, this is not the case: the difference only lies in the amount of material covered.

Homework and exercise sessions:

9 CP courses consist of two lectures per week and exercise sessions. There will be a problem sheet every week for which you will need to hand in solutions (usually in one of the lectures). These will be corrected by the tutors (who are usually Master or PhD students), and discussed in the exercise sessions. Most lecturers allow students to hand in solutions in groups of 2 or 3. You will need to get at least 50% of the total score in order to be admitted to the exam at the end of term.
First semester students have it especially hard. They usually can't participate in seminars (although in some cases there may be some last-minute free talks), and most advanced courses are just too advanced. This means that they are stuck with 9 CP courses with maybe one Advanced or Selected Topics course. This means that every week they have to process a tremendous amount of information, solve problems and write down solutions. It is perfectly fine to do just three courses in the first term.
While you may follow any course you wish to, if you actually want to take the exam and get CPs for it, there are some limitations you should be aware of. You are not allowed to take a foundations module if its content was covered in a course you took in your Bachelor's; when in doubt, ask Dr Kiesel. You should also ask her about any non-mathematics course you wish to take. There are some further rules discussed below.
More on lecture courses
At the beginning of the semester, you are encouraged to visit all courses about which you think that they may be of relevance to you. (Note that exercise sessions usually only start on the second week so you will have more time to do this on the first week.) Then start letting go of the ones you can't follow or don't care about that much.
Attendance is not mandatory in lectures or exercise sessions. Take advantage of this and use your time well. However, some tutors explicitly require students to present homework solutions at least once or twice a semester.
You don't need to formally register for lecture courses. If there are exercise sessions, however, and there are multiple groups, you may be asked to sign up for them in one of the first lectures. This is mainly because they want to make sure that students are distributed evenly among the groups so that tutors have around the same workload. This signing up does not really mandate you to do anything: you may drop out (simply by not handing in solutions any longer). You need not be in the same exercise group as the people with whom you hand in homework together.
Speaking of homework: use the opportunity to work on the problems together with others, preferably students who are approximately on the same level as you (they need not be the same people with whom you hand in the solutions!). If you hand in solutions as a group, don't just divide up the problems amongst yourselves and work only on the problem you were assigned. Whether you work alone or with others, try solving all the problems.
More on seminars
Application for seminars usually happens towards the end of the preceding semester. Usually there is a preliminary meeting where the seminar leader gives a short exposition about the planned content. In some cases, this is where you apply to give a talk, although sometimes this is requested to be done via email. This application is not legally binding, you may still cancel. The actual registration is done via BASIS in the first month of the new semester.
The seminar leader will provide you with reference material and instructions on how to prepare your talk. You should feel free to ask them for help if you need it. Usually they will request that you schedule a one-on-one meeting with them the week before you give your talk so that they can make sure that things are going well, and to give you the opportunity to ask any questions you might still have.
Your grade is based upon your talk. The seminar leader should take notes about your performance during the talk, and give you feedback and a grade immediately afterwards. (Many of then don't do this.)
Attendance is mandatory in seminars. (It is also rather rude to give your talk early on and then not listen to the talks of others.)
Administrative requirements
The courses offered are divided into six large areas of mathematics. In reality, the boundaries between these areas are a bit fuzzy, and it sometimes feels a bit arbitrary how a course gets categorised.
In any case, you will need to collect at least 120 CP to get your Master's degree such that the following criteria are met:
You have written a thesis and completed the accompanying thesis seminar. You will receive a grade worth 30 CP for the thesis and another one worth 6 CP for the defence.
You have completed two graduate seminars, each worth 6 CP.
You have earned at least 23 CP from lecture courses in one area, 16 CP in another and 9 CP in another.
So far this is only (30 + 6) + (6 + 6) + (23 + 16 + 9) = 96 CP, leaving 24 CP to be earned in whichever way you wish. Some of this may even be done via transfer of credit from a previous programme or from fields other than mathematics.
Exams and grades
Most exams are held in the examination period, which approximately means February and March in the winter term and August and September in the summer term. Some courses even have exams in the last two weeks of the lecture period. Note that there is no general summer or winter holiday, but two months are more than enough for exams.
In one semester you have two tries to pass an exam. The first try must happen in the first half of the examination period, and the second one in the second. If you don't show up to the exam, it will count as failing. If you pass an exam, your grade will be recorded and you cannot retake the exam to get a better grade. (This is why some people choose not to hand in a written exam if they feel it went badly.) You may try to pass a module a total of four times, with two tries per semester.
Your grade will be entirely determined in either an oral or a written exam. This in particular means that it makes no difference if you got a total of 50% or 99% score from the homework assignments, the only thing that matters is your performance on exam day. (I believe this system to be rather unfair, as you will know if you've ever been foolish enough to bring up exams in my company.)
Lecturers usually choose to hold written exams if there are a lot of students. In particular, most foundation modules and some popular graduate courses like Algebraic Geometry or Algebraic Topology usually have written exams. In general, written exams, which last 90 to 120 minutes, tend to be more difficult than oral exams, which take only 20 to 30 minutes. In either case examinees are usually expected to solve problems rather than recite the contents of the lectures.
Written exams will be announced well in advance since everyone is taking the exam at the same time and place. In contrast, oral exams are usually much more flexible, with students having the freedom to schedule their own exam with the lecturer in the range of a few days—or even the whole examination period.
This is how exams usually go. In both cases you should have your student ID as well as a photo ID with you. Written exams usually take place in Wegelerstraße 10 and take 90 to 120 minutes. Exams are normally corrected by the lecturer and tutors, often on the same day. Sometimes they even enter grades to BASIS at this point. There is always a so-called Prüfungseinsicht scheduled a few days later, where students can take a look at their corrected solutions and ask questions about the grading. Oral exams usually take place in the office of the lecturer, and last about 30 minutes. As individual exams are usually scheduled right after one another, this time limit is rather strict. The lecturer will ask you questions while a second examiner takes notes. When answering questions make sure to also write some of it down (either on the sheet of paper you are given or on the blackboard). In the end, examiners will ask you to go and wait outside while they determine your grade—this is why it is important that they have at least some written trace of what you said during the exam.
You may do the exam in more courses than would be absolutely necessary to meet the criteria listed above. Then at the end of your studies you may pick and choose which ones to include in your final certificate so that you may increase your weighted average grade. You may also include more grades than necessary for meeting the 120 CP threshold if you want to show off all the fabulous grades you got. Failed exams won't show up in your final certificate at all. There is one caveat though: if you need to request a transcript of records prior to exmatriculation, all exam grades will be listed there, including failed exams. (Such a transcript may be necessary in applications for scholarships and PhD positions, and can be requested from the BaMa office.)
Registration for exams happens in December and June via BASIS. There are some limitations as to which exams you may register for (brace yourself, this is going to be complicated). You may not register for an exam under the same course code as another course that you have either completed before or have registered now. This is in line with the rule that you may not repeat an exam that you have passed, but it also holds for modules that have different contents but the same course code. Example: Advanced Algebra I was an introduction to algebraic number theory in WS2017, and a course in class field theory in WS2018. The same happend with Advanced and Selected Topics all the time. Keep in mind, however, that it matters what subject these Advanced or Selected Topics are in. For example, Selected Topics in Algebra does not have the same course code as Selected Topics in Algebraic Geometry.
There are some exceptions to this rule. The first one is foundations: even though different foundations modules in the same are have the same course code, you may take the exam in both, but only one of them may be included in your final certificate. Example: if you don't like the grade you got in Topology I, you may take the exam in Topology II next term, but you may have only one of the two grades included in your final certificate.
Another exception is using additional modules, meaning that you may do an Advanced or Selected Topic or Graduate Seminar that has the same course as a module you have already completed or are registered for this term. This means a bit of extra paperwork, see the link. Also note that these can be used for lecture courses with exercise sessions. In the above example about Advanced Algebra I, this means that a student who completed the course in WS2017 may use their Additional Advanced Topics module to complete the course once more in WS2018, but instead of 9 CP, they will only be awarded 7 CP.
Specific course descriptions
Here I will list some regularly offered courses and what I know about them in general. Also check out my page with lecture notes. Contents of foundation modules are listed in the Module Handbook.
Even though I do have information about the style of various lecturers who taught these courses during my time in Bonn, I think it would be improper of me to disclose it here. If you have any specific questions, you may contact me.
Algebra I:

elements of commutative algebra with a view toward algebraic geometry. Rings, modules, noetherianity, Hilbert Basissatz and Nullstellensatz.

Algebra II:

content changes every year. Examples from recent years include: intro to algebraic geometry in non-scheme-theoretic language (WS2017), representation theory (WS2018), modular forms (WS2019).

Algebraic Geometry I:

introduction to the language of schemes and basic notions of algebraic geometry. Not for the faint of heart. May involve a lot of category theory, which can by learned on the fly. Previous contact with algebraic geometry, at least on the level of motivations and basic examples strongly advised. Typical course syllabus.

Algebraic Geometry II:

sheaf cohomology, divisors, Picard group, Riemann–Roch, Serre duality. Additional content may vary by lecturer.

Global Analysis I:

Riemannian geometry, mostly following Lee's books.

Topology I:

CW complexes, homotopy groups, homology (singular, simplicial and cellular).

Topology II:

cohomology, main theorems about homology and cohomology like Hurewicz's theorem and Poincaré duality.
Advice
This subsection entirely lacks objectivity. But I've seen enough people struggle in the Master programme that I would be remiss if I didn't try prevent future students from making these common mistakes.
Finishing the Master programme in four semesters is difficult because it requires several aspects of your academic progress to be in alignment. It is best if you already have an idea about which branch and subbranch of mathematics you would like to pursue as well as a picture of how these branches and subbranches interact with one another. This will enable you to pick the courses you follow wisely, also making sure to fulfill all the requirements listed above. You will need a bit of luck in terms of which courses are offered. Towards the end of your first year you will need to pick an advisor and a thesis topic.
This is doable, but definitely not advisable for everyone. If you are uncertain about what you want to study or feel that your previous knowledge is a bit lacking, it is better not to pressure yourself with these constraints. The first semester can be hard enough without you pushing yourself to do a course you don't even like just because you need it for your third area. Yes, it is easy to feel intimidated by all the brilliant fellow students who seem to have it all figured out, know which courses they need, and have no trouble completing five 9 CP courses in their first semester with top marks. Still, you should progress at your own pace.
This point is especially valid for your thesis. I have seen people rush into starting the thesis with a respectable professor, only to realise that they don't really like their topic, and their advisor isn't really helpful.
Thesis
Finding an advisor and a topic
As a Master student, it is your responsibility to find an advisor and a topic for your thesis. Completing the thesis takes a year, so you may feel pressured to start working on it towards the end of your first year. There is, however, no requirement as to when you should do this; if you don't feel like you're ready, I think it is best to wait a bit longer. You will spend a lot of time working on your thesis project, and your advisor will play an important role in this, so it is important that you actually like your topic and that your advisor is someone you can rely on.
I encourage you try to get a rudimentary understanding of what subfields there are within the branch of mathematics you like, what sorts of things they are concerned with, and how actively researched they are. Reading expository notes, stackexchange or mathoverflow posts, and Wikipedia entries may be helpful. Also check out the Princeton Companion to Mathematics. If you like number theory, Manin and Panchishkin's book is worth looking at.
Anyone with a PhD at either the University or the MPIM may become your advisor. If you already have some idea about the field in which you want to do your thesis, it is advisable to get to know as many people in that field as possible. In your copious free time, you can visit their lectures (even if you don't really understand the topic) or attend any talk at the MPIM to get a sense of what line of research they are in and what sort of people they are. You can also go and talk to them if you are that sort of person.
When you feel ready to get started with you thesis, you can approach one or more researchers and ask whether they would consider advising you. Some will turn you down because they are otherwise engaged. The rest will probably want to find out more about your background and your interests, and then propose one or more possible topics for your thesis. Then you will choose the advisor and topic that fits you best.
Then it is time for bureaucracy to enter the game. You need to fill out this form, have your advisor sign it, and submit it to the BaMa Office. You will have one year after this to submit your thesis. Therefore if you know that you won't have the time to start working right then, you may want to postpone submitting the form until you do. (This may happen e.g. if you find an advisor right before the examination period.)
One more bit of bureaucratical nonsense: if your advisor does not hold examiner privileges at the University (this is typically the case with people who haven't yet held any courses in Bonn), you will need an internal (official) advisor purely for administrative purposes. The BaMa office or your (unofficial) advisor will help you with this.
Formal requirements
The necessary information can be found here. Note that your advisor may not be up to date on regulations regarding the thesis, and it is your task to keep track of the timeline. This is further complicated if you have more than one advisor. Since researchers tend to travel to conferences quite a lot, you should start scheduling your thesis defence well in advance.
You will need to name two examiners for your thesis. Their task is listening to your thesis defence and grading the thesis. One of them should be your advisor, the other may be any mathematician in Bonn. If you have more than one advisor, then it makes sense to have both of them as thesis examiners. Officially speaking, you will need to name the examiners on the submission form when you submit your thesis, and it is the examination committee that ultimately decides that who the examiners will be, but in practice they won't raise any objections. Just make sure you talk to your prospective examiners well in advance.
Thesis seminar
The idea here is that Master students with similar thesis topics should be grouped into seminars in a way that each week someone else talks about their work, so as to allow students to exchange knowledge and help each other move forward. This is indeed how your thesis seminar might be if your advisor is an established professor with many Master students and an active research group. It is, however, rather common to deviate from this. Here are a few examples I've seen so far.
Simply not doing any seminar talks. If you are in frequent contact with your advisor, this might make sense.
Giving talks to your advisor only. A slight improvement on the previous option; the advantage is that by having to prepare a talk you are forced to review and organise what you have done, which can be surprisingly helpful.
If your advisor is from the MPIM, you might agree with your official advisor to have two meetings in lieu of a seminar talk.
I also knew a student whose topic was of such interest to researchers that his advisor organised his seminar talks to be held in the MPIM and even to be put on the official schedule. This is probably the least common of the above possibilities.
In any case, it is your advisor's task to organise your thesis seminar talks and to let you know if they want an official talk or one of the alternatives listed above. Nonetheless, they may not be aware of this, or know that this is not taken that strictly, so you should feel free to ask them about this and let them know of your needs.
Submission
The thesis submission deadline is one year after the official registration. The exact date can be checked in Basis under "Info über angemeldete Prüfungen / Info on Exams (internships)". The deadline is strict, and so are the requirements, to be found here.
You can get reimbursed for the costs of printing the thesis; the necessary form and instructions are here. Note that there is an upper limit of 80€; if your thesis contains several coloured figures, there is a chance that you will go over this cap.
The system is rather anachronistic, requiring students to submit several hard copies instead of a pdf, one of which will eventually end up on a shelf in the math library where no one will ever find it. If you believe your thesis is actually worth reading (which would be optimal, considering that you put a year's work into it), I strongly advise you to make it available online.
Grades
There are two grades to be received in connection with the thesis. The first is for the defence, worth 6 CP, which you are supposed to get right after the defence itself, just like for a simple oral exam. Officially speaking, the defence is the third talk of the thesis seminar, and the only one that is graded.
The other grade is for the written material (i.e. the thesis itself), which is worth 30 CP, that is, about a quarter of your final grade. You will be informed about this grade about 8 weeks after submission. Both examiners give an individual grade for the thesis; the final grade is the average of these. They both have to submit a detailed explanation detailing the strengths and weaknesses of the thesis to the BaMa Office so as to justify the grade. You will be allowed to read these in the Bama Office in person, but it is forbidden (probably due to some godforsaken bureaucratic reason) to make a copy or a photograph of them. You will be merely allowed to take a few notes, but watch out: if they think you are taking too many notes, they will yell at you.